Naomi Dream
Level II Tantrika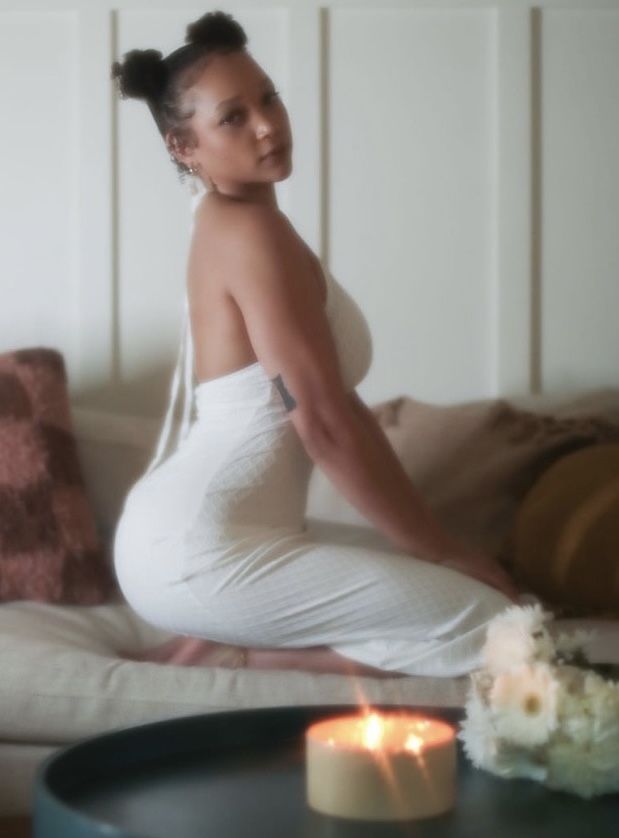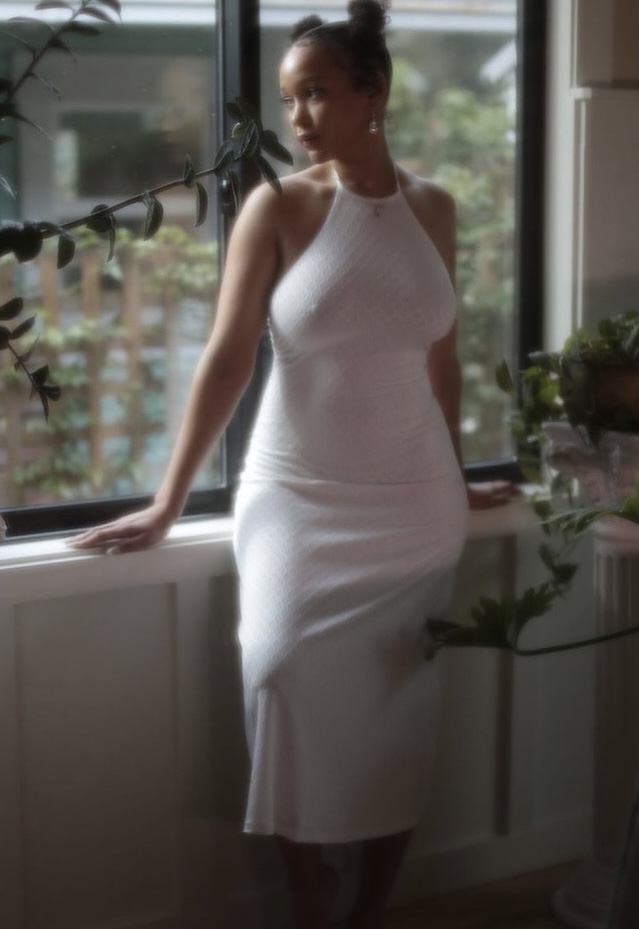 Hi there,
My name is Naomi and it is my pleasure to meet you in the here and now.
I am an LA native, art model, and student.
I live a life driven by desire; a desire to succeed, a desire to connect…to touch and be touched. In rhythms through music, bodywork, and art, in passions with people, through moments with places.…
As an embodiment of divine feminine I am here  to provide a safe space to experience total bliss and healing. Helping you connect with your true inner self, without pretense or insecurities,in a lasting way that you take with you even after we part.
My essence is warm, friendly, inviting and unforgettable. My touch is intuitive, deep, and intentional.  From the moment we connect you will be relaxed, seen, heard, and held. Experiencing a sense of being present that we rarely get to experience in such a fast paced world.
I can't wait to meet you.
With love,
Naomi
Foundations of Sacred Temple Bodywork Certification with Mira
Tantra Ties Workshop with Autumn
In second year at Temple

See My Personal Schedule and Book

To Submit Your Testimonial Click Here

Naomi is an absolute sweetheart. Personality will blow your mind. She's just a joy to be around. Her energy is magnetic and so welcoming. Great massage skills and very attentive. She is really focused on ensuring that you're comfortable and enjoying the time. She listens and is a great communicator. I highly recommend her. My best experience thus far.
D*Mel
Jun 23rd, 2023
Naomi hands down provides the best tantric experience possible. A master of her craft and an overall stunning women. No amount of stars or words do her justice! Off the charts physical beauty with a magical energy and touch. Cannot recommended her enough.
Om*
Jun 8th, 2023
What an extraordinary young woman. A true beauty, with a lovely sense of humor, and a powerfully healing touch. I highly recommend Naomi!
C*D
May 1st, 2023
Easily the best experience I've had at TOB. Naomi is everything you are looking for: gorgeous, fun, and kind. Spending time with her was a pure pleasure. She has a youthful energy and a wise spirit. She generously offered so much care and attention and I effortlessly latched on for a lovely experience..
S*G
Apr 4th, 2023
Naomi is listed as a Level 1 Tantrica, but don't let the designation fool you, she is one of the most amazing Tantricas I have ever worked with. She has an energy you can feel, right to your core. I immediately felt listened to and heard without judgement and without reservation. She has magical bodywork skills that make you melt in relaxation. She transcends any technique or practice, with a natural talent for Tantric communication and tantric bliss. Naomi will be one of the highlights of your life.
Re*s*n
Mar 2nd, 2023
Naomi is the epitome of the goddess experience. She embraced me with warmth and provided a safe space to heal. She has raised the bar in providing the fabric of a true healing process. I hope she visits Bay Area soon again and hope to see her soon.
E*I* Love
Jan 8th, 2023
Noami was all a dream! She's a goddess!
F*ank*
Jan 2nd, 2023
Amazing experience with a wonderful, friendly, and loving Naomi dream. The connection I felt is one I'll always remember and look forward to sharing again.
*O*n
Aug 28th, 2022
Great experience from start to finish with Naomi. She gave a strong massage and I left way more relaxed than when I entered. Can't recommend her enough. I'll be back for sure.
CA*
Jul 23rd, 2022
Naomi made me feel comfortable from the minute I walked in the door and what happened after was spectacular. Thank you. She is very special lady.
Ni*
Jul 16th, 2022
Naomi was very attentive to me. She is a great listener and massage therapist. She helped alleviate any tightness I had. She has a very caring heart and soul. Naomi made sure I was comfortable with her. She is definitely an Angel who shines brightly to others. She will always present with me throughout the session. Definitely make an appointment to see her.
*WarJo*
Jun 29th, 2022