Isabella
Level III Tantrika
Couples~Women~Men
Brazilian Magical Priestess
Hello Seekers, 
Allow me introduce myself- My name is Isabella Moon, I'm Afro-Brazilian Goddess with indigenous ancestors. I was raised with a close connection to nature and surrounded by a loving community. Mother Nature and my ancestors have always been my guides. From them, I received the gift to communicate with your soul through a smooth, firm and soothing touch. My mission as a tantric is to share love and help people remember their authentic true potential. 
As a Brazilian woman I'm very doting, tender and warm. I use these qualities in my sessions to help you get in contact with your heart and to have a direct experience with your deeper nature. You will discover the source of your inner strength and power.
I want to offer you the opportunity to step out of your ordinary state of consciousness and go into a magical space where you will feel waves of energy transcending of your entire body and mind. 
In my sessions I will help you to embrace your body and its desires on the road to enlightenment. Tantra shares the view that your Temple Body Tantric energy can be a sacrament and a way of spiritual transformation. The massage will awake your heart and give you strength, calmness, overview and self-confidence.
I'm excited to be your partner and guide you into divine happiness.
Love,
Isabella Moon
Graduate of Holy Love Institute of Tantra Yoga 200-hour YTT with Yoga Alliance and three years Temple of Bliss Dakini experience.
Kundalini Bliss Massage & Tantric Bodywork

See My Personal Schedule and Book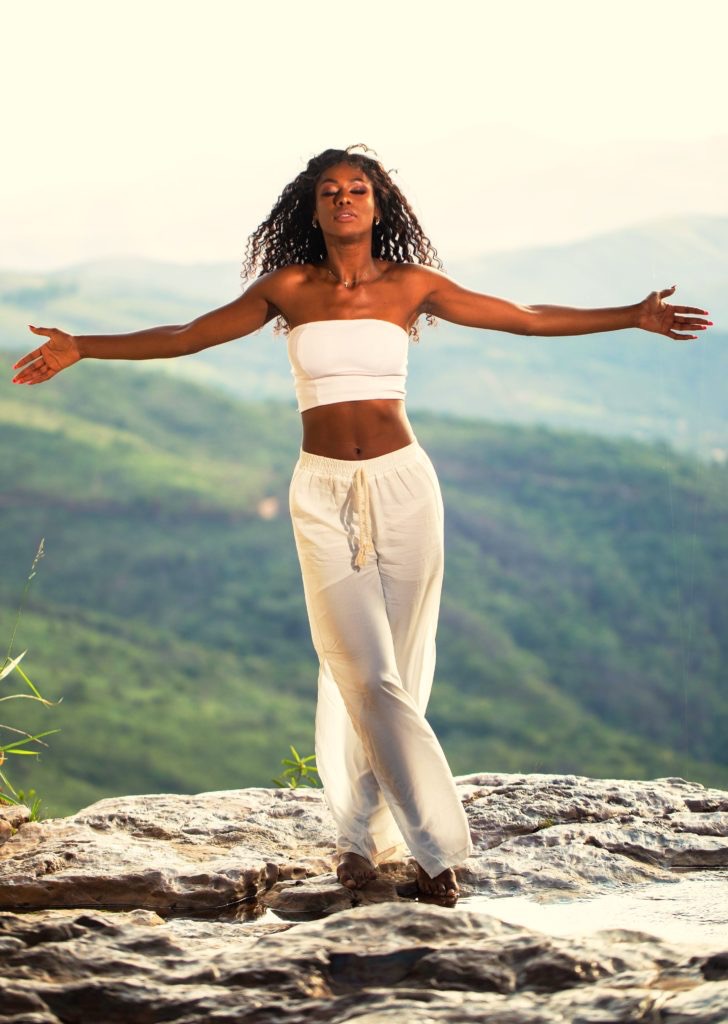 To Submit Your Testimonial Click Here

Amazing ! We really connected, not just physically but emotionally. Isabella reached into me and brought out feelings I didn't know I had. Loving, strong and giving. Can't wait for my next session.
*RiM*
Jul 6th, 2021
This was my first ever experience with tantra and I'm so glad it was with Isabella. She is beautiful inside and out and I felt welcomed and so comfortable with her immediately. The experience was absolutely amazing and I already feel more opened up and receptive. Thank you Isabella!
*SC*
Apr 9th, 2021
After a stressful start to the new year, I couldn't think of a better way to relax and reconnect than to visit this goddess at the Oakland temple. I was fortunate to be able to book with her last minute, and she welcomed me with a warm embrace. Isabella is gorgeous inside and out. She focused all her touch and attention during our session to create a much needed blissful experience. Don't miss a chance to receive the innumerable gifts of this magnificent being!
*BRN*
Jan 11th, 2021
These are clearly unprecedented and scary times. And we all need to be seriously careful. Yesterday I visited the SF temple and enjoyed a much needed escape from reality, and was immediately at ease as Isabella assured me of there safety measures and put me through them. Then, she guided me through a blissful 90-minute session that melted away all the anxiety and tension of these crazy times. She's got a magic touch, a soulful spirit, and an electric smile that coalesced into a sublime Saturday afternoon experience that still has me floating!!! So nice knowing Isabella and this sanctuary are still safe and available to help keep us sane and grounded!
*RGr*
Aug 9th, 2020
Isabella is a goddess. I saw her in a doubles session with Tifany and was blown away. Her skills, her looks, her attitude—10 out of 10.
R*A*
Jul 16th, 2020
From the minute I walked in I was put at ease. Classy & comfortable environment. And Isabella was funny & playful & down to earth, AND totally gorgeous, all the best traits of a Brasilian! I didn't have to explain myself, she said "just trust me" & it was a good call. She took me on a journey of healing & bliss, which recalibrated my energy with myself & the rest of humanity, no joke. First class treatment for body, mind & soul. Thank you Isabella, I'm on top of the world again!
JB*
Jul 15th, 2020
It was a very loving and transformative experience. Thank you again.
*Alpl*
Jun 27th, 2020
It was mindblowing, loving and the best I've ever had!! Namaste
*CuGe*
Mar 30th, 2020
There's no question Isabella is physically beautiful; that trait comes easy for her. What is truly amazing is her inner spirit and the grace that she offers while in her presence. Her intelligence, coupled with the warm all-encompassing energy that radiates from within her is enlightening. She takes her time to understand your needs and the experience you seek. When the session begins, you feel love, comfort, and support, and your journey becomes her journey. I urge anyone interested in deepening their understanding of one's self to experience the caring, capable hands of Isabella Moon.
PunoC
Sep 13th, 2019
Sweet, smart, skilled, powerful, and fun. Isabella channels a raw life energy that brings a potent intensity and focus to the sessions. Time with her is deeply heart opening and transformative. She is a natural born dakini who artfully combines breathwork and highly collaborative bodywork into something almost like a dance between you and her. Amazing. HIGHLY RECOMMENDED. Plus she is gorgeous so that is a great bonus too.
OcLetO
Aug 25th, 2019
Isabella is an incredible woman. On first meeting her the sense of calm and kindness she exudes instantly put me at peace. That peace continued to deepen in the time we spent together but not only that, for she is energetic and playful and in touch with her physical beauty and her grace in a way that indeed calls to mind the most magic of spirits made manifest in flesh. Her eyes are intoxicating and her smile is etched in my memory from the times we've spent together. If you happen to be reading this please know that an hr or two spent in the company of this Goddess is a gift that you will be grateful you gave yourself. I can not recommend her more or be more grateful myself for having met her. The most luxurious bodywork awaits you, the most intuitive and divine company.
*ColSwe*
Apr 22nd, 2019
Isabella is a lovely, soft, sweet and sincere enchantress. Her massage lulled me in and out of dreamstates. She is 100% devoted and present in the session. Today she graduates to level 2, and will start bringing more tantric elements to her sessions. Yes.
*Queen Love*
Mar 30th, 2019
Isabella is a beautiful soul. A wonderful companion through any session; present and guiding and calm. She brings a sweet, loving lasting energy to the moment.
*AlOS*
Jan 5th, 2019
OMG! Amazing personality, beautiful smile and a light heart surpassed by her perfect skin and touch . Imagine getting a perfect loving massage by a beautiful Olympic athlete. My new favorite.
*AOS*
Nov 2nd, 2018
Isabella is amazing! Not only as tantra specialist but as a person! She immediately made me feel comfortable and at ease. Her ability to connect with another person is unmatched. If this is your first time, she will guide you through every step without rushing. You will not regret booking an appointment with her!
*MX*
Oct 20th, 2018
My time with Isabella was perfect - in turn calming and exciting, relaxing and engaging, and thoughtful and thought-free. It was my first time at the Temple. Isabella was warm and welcoming as well as incredibly earnest. She created a calming space for candid discussion and sharing. She is as skilled in massage as she is beautiful.
*PretS*
Sep 20th, 2018
So beautiful and kind. She is the hidden gem of the bliss.
*RKA*
Aug 25th, 2018
Isabella is a divine enveloping presence that sweeps away any cares you happen to bring with you. Thank you.
*MAI*
Jun 20th, 2018
Isabela's touch is as powerful as a super full moon. Her intuition and aura brings you into a transcendental state and when you look deep into her eyes you're transported into a place you've always wanted to be but never understood that existed. I can't recommend her enough. There's just so much beauty when you're in her presence. Body, mind and soul.
*Tog*
May 4th, 2018
Isabella emits a wonderful goddess energy and is an outstanding masseuse. I came away totally refreshed and rejuvenated. She is beautiful, has a great personality, and extremely talented.
*ToHa*
Mar 3rd, 2018
I was amazed at just how beautiful Isabella is. Her pictures truly don't do her justice. Her statuesque beauty took me completely by surprise. She was so patient, generous and giving, taking time to make sure my questions and needs were all addressed. Her touch was warm, both spiritually and physically and I left more relaxed and at peace than I can recall being in a long, long time. It's been 24 hours, and when I close my eyes I can still see her smiling down on me.
*TC*
Jan 10th, 2018
Isabella is the epitome of what we seek from The Temple. Pure grace and love. She is radiant with a sublime touch. I very much look forward to our next time together.
*BL*
Jan 2nd, 2018