Eva Love
Level III Tantrika
Men-Women-Couples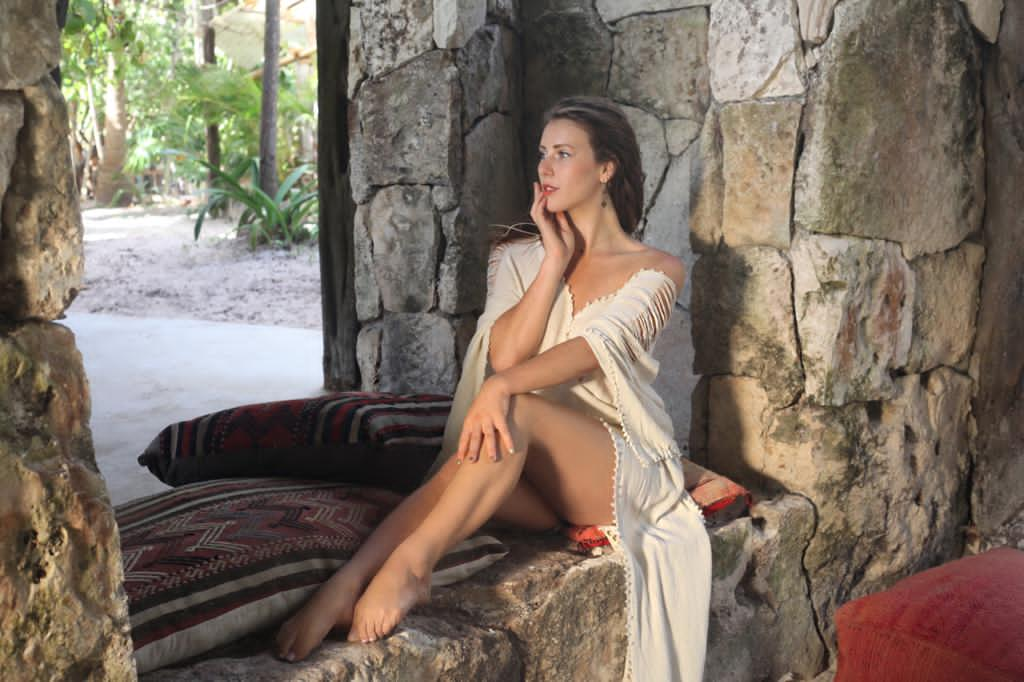 Fully Vaccinated
I am Eva Love, an awakened priestess of the modern age.
Allow me to guide you on the journey back to source as we give ourselves permission to dive deep and explore all of what it means to be human.  Tantra weaves together all that is and allows any experience to be used as a gateway to the divine.  I provide a sacred and safe container to explore and experience pathways to divine bliss.  Walking forward on this path we aim to recognize the supreme self in everyone, that divine spark of our truest nature to be ignited, honored, explored, seen, heard, and felt.  As we ascend into the mysteries and interweavings of energies, we will be met by ourselves, the divine, and ultimately dissolve into oneness.
The tantric path is one of true transformation, where we search for the divine in the most intimate parts of ourselves and swim in the depths of connection.  Giving ourselves permission to use our senses as a gateway to source, we become aware and conscious of the nondual state in which we exist.  The universe infinitely expressing itself in different manifestations of the divine.
Tantric sessions will be focused on awakening the senses to their blissful state.  Diving into different tantric techniques, breath, conscious touch, chakras, and energies to go deep within and awaken one's truest sense of self.  We will work with the physical, mental, and spiritual bodies to clear stagnant energy and invite in and circulate bliss.  Clearing the energetic channels (nadi's) of the body is important so that vibrant life force energy can move freely.  As we work with the energies of chakras, we will strengthen the lower three to create a foundation to live an elevated and aware life from, use chakra toning to align the energies, and slowly start to awaken kundalini energy.  The sessions will leave the body in a state of ecstatic bliss and inner union.  Creating a life filled with improved health, energetic alignment, and overall vibrance.
My intention is to allow the divine in me to recognize the divine in you.
I have a BA in Human Wellness where I studied sociology, religion, and dance in order to cross-culturally evaluate religious rituals using dance as a modality to heal and reach mystical experiences.  I studied in the Arts and Medicine department, where I dove deep into the studies of Curanderismo (the traditional art of Mexican folk healing). Here I traveled to Oaxaca, Mexico to learn from a few curandero(a)s (healers).  I studied different areas of traditional medicine that aim to heal the physical, emotional, and spiritual aspects of humans using mesoamerican modalities, herbs, and techniques.  I examine health, wellness, and illness from a non-westernized perspective.
I have my 250 hr Tantra Yoga Teacher Training with Aum Tantra Yoga Academy - which I obtained in Mazunte, Mexico.  Here I built a foundation of authentic tantric teachings, yoga, yantras, mantras, breathwork, dance, and rituals.
I am very passionate about dance and movement, I believe it has the ability to heal and rewire our DNA.  Working as an air priestess, I use movement as a modality to elevate consciousness. I have studied tribal bellydance since I was a young girl.  This ancient esoteric dance practice is a powerful way to connect to the divine feminine and tell her story through sacred and sensual movement.  It transcends time and space and allows me to be in my full shakti expression while transmitting the energetic medicine outwards to others. I am available for belly dance performances and shows.
I have been cultivating my own tantric dance practice and workshops and see movement as a way to tap into our ultimate flow state and inner bliss.  In this practice ecstatic movement is used to merge the energetic, spiritual, and physical bodies into holy oneness.  The use of somatic movement allows us to rewrite our stories and become empowered and sovereign beings on this earth. I am available to teach workshops and retreats.
I completed a shamanic training program in the Mayan Rivera, where I learned to navigate the polarized world in which humans exist.  I studied energy work, tantric bodywork, trance dance, chakra clearing, energetic gridding, akashic records, remote viewing, and other magical and potent shamanic tools and practices.
I studied sound healing with Aum Sound Healing in Koh Pangan, Thailand. I am available for Tibetan singing bowl treatments such as massages and sound baths. This is great for clearing stagnant energy and aligning the energetic body.
Most recently studied under Hareesh, Christopher Wallis in Tepotzlan, Mexico. The Ecstacy of Being retreat, where we dove deep into the acceptance of death while embracing the beauty and love for life. Learning philosophies and practices of traditional tantric teachings from the Kashmir Shaivism tradition.

See My Personal Schedule and Book

To Submit Your Testimonial Click Here

Had an incredible experience with Eva. She is wonderfully down to earth, caring, and passionate. My session felt very relaxing, unrushed and full of connection. Also, Eva looks even more amazing in person than her photos. I would definitely love to see her again. Very highly recommend!!
J*G
Apr 29th, 2023
OH, my dear Eva. You, are as endearing as Luna was, when she was part of the Temple. Special is very subjective.....everyone is looking for something a little different, and the chemistry. That is key. I first found it with Luna, Eva has such a similar engagement, but then, no two engagements are ever the same , and that is what makes life so wonderful.
I first noticed Eva's smile and her presence...it was just calming, and we connected, we just talked, there was this certain genuine quality when we talked, but it was all in her laugh. one cannot easily forge a laugh and smile and her continued talk , we just clicked, like, when you are in college, and you both have a horrible experience with a class and you can just over and over say..."YES, I know!!"
So, we could have talked all night I feel, but, there was the promise of a touch....my shoulders from swimming...they became so tight...and more....and Eva was just in tune, and as importantly, I felt so comfortable with her...her bodywork was magnificent, and I realized she was standing right in front of me, her presence was alluring, but so wonderfully friendly. and I allowed myself to melt.. and just enjoy the entire process......and when she smiled, there was that look of caring, endearment.
The time continued...and it was so beautifully able to bring a certain reality to our moment...as if I was floating , then she understood when to add pressure.... and I felt so engaged.....Eva had a connection, with me, that comes from the heart, it comes from her soul, but I realize everyone will be different with her. I only wish I could more easily schedule with her when she is in my area........There is a reason she may be so admired. Looking to see you again Soon Eva.
Mar*A
Feb 6th, 2023
This is the second time. I had a session with Eva; she has a wonderful touch, and she is good listener. I walked away feeling complete.
mi* w*
Sep 26th, 2022
Let the world melt away and connect with the infinite. Words cannot describe the wisdom, warmth & connection that Eva brings into this universe. Her powerful gaze will start you on a journey that has no bounds and leave your entire soul buzzing with ecstatic energy.
Coy**e
Sep 22nd, 2022
Eva had bright warm welcoming energy as soon as I walked in, so nice to encounter in first moments. She was strong enough to work on tight muscles, and gentle enough to give me goosebumps with tingly tantric tickles. At end of the session she did a sound bowl on my heart chakra which filled me with vibrations–amazing. Afterwards talked with her about all the dance traditions she's studied. What a unique and delightful person. Please bring her to LA more often!
*JoBe*
May 21st, 2022
Eva is an amazing guide into bliss. Connecting with Her is the real deal. My physical, mental, and spiritual selves are all thankful. This is what I come to the Temple for.
*LAq*
May 12th, 2022
Eva is the best therapist I came across in this temple so far. She really knows the stuff and she has no single judgement. She puts 100% focus into me while in the session and I can really feel the attention and acceptance. Eva, hope that I can see you again. I will be your long term follower
*JaJa*
Nov 9th, 2021
My experience with Eva was exquisite. I have worked with a number of talented therapists at the Temple, but none have created the kind of transcendence that Eva did yesterday. I had a specific intention going in that hovered between purely theraputic and tantric. She heard what I needed, and with a deep reservoir of skills was able to deliver beyond any expectation. A true healer and the Temple is lucky to have found her!
*Cha2*
Nov 6th, 2021
I am a older gentleman and Eva took such good care of me, she really put everything into making me feel loved and pampered. I enjoyed my session immensely and hope to see her again soon. Thank you Eva.
*ShiD*
Nov 5th, 2021
It's been a few hours since my session with Eva and I find myself with a floating sensation and an energy radiating from my heart chakra outward, reflecting on the experience with this divine portal. Like a stone glancing across the surface of a pond, my awareness at the beginning of the session is her vibrant physical beauty. Then, through her intention, the time spent with her turns towards the magical. By the space she created , I find myself attuning to a mutual vibration that transcends the physical; Transcending boundaries to my consciousness. We are elevated to a different plane. I am in gratitude, as this Dakini is perceptive, intuitive and connected to the Source in such measure as to elevate you to something beyond. I recommend her with all my heart.
*SV*
Oct 9th, 2021
YeS! This true beauty has depth, delicious precision and strong hands with confidence, finding all the places which need sweet release. She's a pristine mirror whom has the capacity to hold exquisite space & I trust that she will do exceptional here at The Temple of Bliss. Strongly recommend.
*Queen Love Teacher*
Sep 3rd, 2021
I recommend Eva! She takes her time, puts energy and effort into what works best for you, and it is amazing. Skilled in various techniques… you are in capable hands! I look forward to the next opportunity to see her again.
*Wins*
Aug 30th, 2021
I recommend Eva! She takes her time, puts energy and effort into what works best for you, and it is amazing. Skilled in various techniques… you are in capable hands! I look forward to the next opportunity to see her again.
*Win*
Aug 30th, 2021
Eva is such a great guide! She will guide you to keep breathing and stay present in your body throughout the session. As I entered the room, it was decorated and set up for calming and nurturing ambiance. It might be a small thing but I certainly appreciated that a lot. Her massage was great. Combination of hard pressure on the right spots and her soft touch was just heavenly blissful. I felt so loved, relaxed and grateful! I wish I can see her more often in the temple. She is one of the best who knows what they are doing. Thank you Eva!
*MikAn*
Aug 29th, 2021
Eva is beautiful and wonderful. She asked me questions about my stress to make sure. She understood what I needed. She listen very well. The massage she gave was wonderful. She knew when strong vs.soft pressure was needed. I left feeling relaxed.
*miwat*
Aug 28th, 2021
I had a magical experience with Eva Love and Jezebel Blü this morning. Jezebel took the lead because we'd worked together previously, but Eva Love was warm, inviting, and a gorgeous goddess! They even gave me some travel tips at the end of our session! I wish I could take them both to Maui to be my personal tour guides!
*BeWh*
Aug 26th, 2021
I'm just came home after a transcendental session with Eva Love and Jezebel. From the beginning I floated between the energies of these two human been. Probably my best session at the Temple so far. I look forward to see them again.
*DaV*
I had the chance to meet Eva in my first ever double session in Marin. She was truly enchanting - charming, physically and intellectually beautiful and an amazing massage. Have to say one of my all time temple favorites and I look forward to another session with her someday soon.
*JoCo*
Aug 24th, 2021
I've visited the Temple off and on for a while, and it's always a pleasure to meet a new member. Tonight I had the good fortune to meet two new additions to the Temple I hadn't met before, Eva Love and Jezebel Blü, for a doubles session.
Eva and Jezebel work very well together. Alternating strokes, sometimes synchronized and sometimes one after the other, everything blended together nicely and they both created a very welcoming atmosphere.
Eva Love brought a quiet energy to the session. She read pretty well when I needed more or less pressure and matched herself to that perfectly. She may be new to the Temple, but she's already standing alongside some of my favorite Temple memories with her skills.
I'm looking forward to meeting with both of these healers again, together or singly. They helped me reach a moment of peace that I needed.
*Thjo*
Aug 24th, 2021
Nice first session with Eva. You wil notice immediately that she is already experienced in massage and Tantra, and really felt the difference in my shoulders and legs after the session. She is a very nice addition to the Novato Temple, and I felt amazing after the session.
*AL*
Aug 23rd, 2021