Amber
Level III Tantrika
I am here to meet you on a loving, lavish, loving adventure.
You will find that I am as intelligent and experienced, as I am kind and caring. I combine just the right combination of  energy therapy and skill, to guide you to the gateway of trust, remembrance, bliss, and Holy Love.
 I am the definition of a modern day Goddess.
Whether you are seeking stress relief from a hard day's work, looking to completely surrender to the ultimate Tantric experience, or are simply seeking an authentic, nourishing escape for yourself, I aim to hold space for whatever you desire. Here, we create an honest approach to bettering your life through freedom of physical expression, in a warm, comfortable, and non-judgmental atmosphere. I encourage a genuine experience, and welcome the request for true one-on-one connection.
Until we meet, xoxo
Amber Parvati  Koblenz, Germany
9 years Tantric priestess with Temple, and previous experience as well. My Tantra level (3) is based on my hands on experience in working with numerous Dakinis and clients over the years and running my own Temple in Germany.
Purely Therapeutic Offerings   Kundalini Bliss Massage   Tantric Bodywork

See My Personal Schedule and Book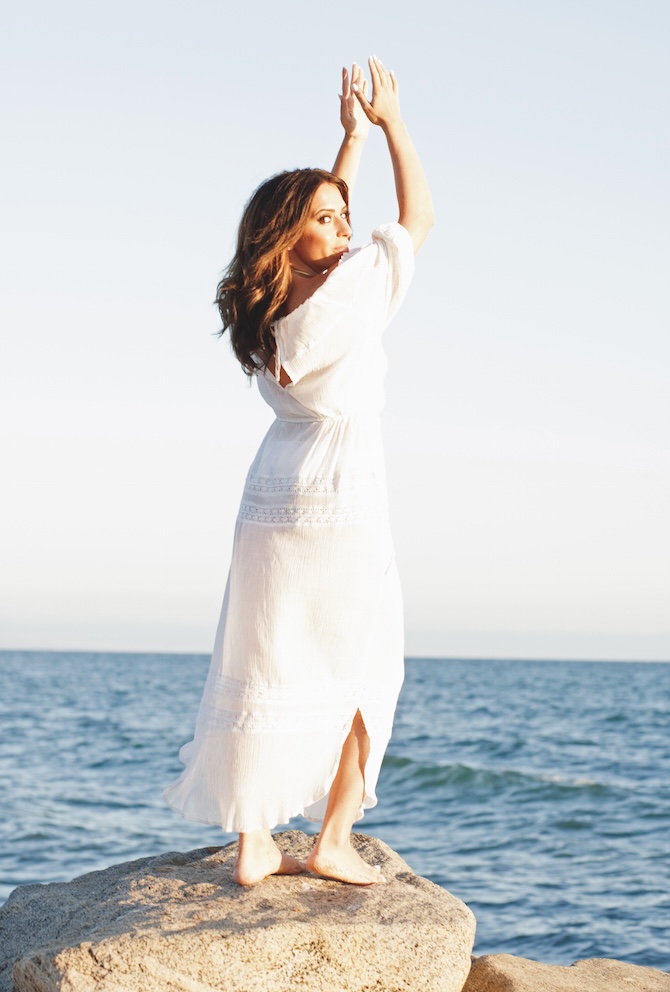 To Submit Your Testimonial Click Here
I will never forget the ninety minutes I spent with Amber. It's been two days, and my body is still shaking from her perfect touch, and my brain is still full of serotonin, oxytocin and other feel-good hormones. I can't wait for Amber to visit New York again.
C*J
Oct 28th, 2023
What an sensational experience. I was in complete shock and awe the moment the session started till it ended. Definitely a one of a kind experience that I must have the opportunity to witness again. Amber takes time and makes sure that you leave satisfied.
*BlSm*
May 17th, 2022
Simply exceptional. Her ability to create the space for serenity and bliss combined with a tantalizing touch. From the first moment throughout the session her energy and engagement creates waves of wonder and spark throughout. Wonderful, timeless, beautiful.
*JJ*
May 9th, 2022
Absolutely fantastic experience with Amber that cannot be captured by mere words, nor forgotten. Together we explored the deepest reaches of energy and intuition as we called upon universal truths and experienced where and how feelings and pleasure contribute to reality formation. Most importantly, I left with a practice and formal understanding of how I can use what we experienced together to contribute to an easier path in the ordinary, material world. Woke up the next day feeling connected to something f much bigger than myself yet full in touch with my inner depth. I feel in tuned with the universe thanks to Amber's practice and methodology. Cannot recommend enough.
*Dom*
May 8th, 2022
Amber is a very special woman, no question. I feel jealous of you almost that you reading this may get to hang with her for the first time. Today I've enjoyed the sustained resonance initiated by yesterday's session.. my athletic performance improved; insights forged; problem-solving initiated; finally cleaning an area of my apartment that I'd been neglecting; and waking earlier than normal but not from any giddiness just a calmness in my body and a feeling of being present and ready to move forth in joyous intention.
She really made a point to make me comfortable, and I was surprisingly (for me) at ease almost instantly. I don't want to give away too much lest it influence your personal experience to come.
*JaPho*
Feb 8th, 2020
Amber is by far the most talented Dakini that I've come across. Not only is she stunningly beautiful, but her charismatic presence, technique and care that she puts into her sessions is unparalleled. She's a true angel and I can't recommend her enough. She has healed me many times over and I hope to keep seeing her as long as she comes to visit.
*WdSK*
Jan 15th, 2020
Amber is an authentic goddess, she constantly travels so I consider my self lucky to have had a couple of exceptional sessions with her. I met her at the temple years ago and it has been a pleasure to see her again after many years. She is incredibly kind and her eyes' contact it is very connecting.
*PGS*
Jan 13th, 2020
Had a doubles session with Amber Parvati and Venus Berlin. It was my first doubles experience and I wasn't sure what to expect - even more so since Amber and Venus are actually sisters. All my nerves melted away when I met them, we spent a bit of time talking to get to know each other and for me to understand how they work together in a doubles session. They were very professional and also very kind and loving towards me. Since they both know each other so well and have loved each other as sisters all their lives, they had a great rapport with each other and were able to direct their attentions to me without any issues. For me it was the experience of a lifetime and a dream come true to have such a warm and connected experience with two incredibly beautiful and engaging ladies at the same time - there were so many moments where I couldn't believe the moment was real, but it was, and my life is all the richer for it!
*Ot*
Dec 31st, 2019
My session with Amber was very soothing, loving, and ultimately healing. After a brief consult about the direction our session would go in, Amber proceeded to untie all the knots in my body, and managed to uplift my awareness of myself - part of what I'd been looking for - so when I left the treatment, I walked away refreshed and reinvigorated. She is a true healer, and one would be remiss to not get a session with her.
*KelLi*
Nov 26th, 2019
Amber is an amazing healer with a deep authentic connection. Her eyes are wise and powerful and her experience speaks for itself. Highly recommended professional therapist.
*Anon*
Nov 21st, 2019
Amber has been coming to work with us on extended work immersions for the past Five years. She embodies the attributes which we aim to bring into our sessions. I just received a very nourishing and loving Bodywork session from her today, and I can honestly say that aside from being wonderfully relaxing, she also implemented some moves that were new for me to receive (which is saying a lot). Generous, kind, sincere and honestly caring, Amber is also deserving of a new name which shows the embodied goddess priestess she has become: Parvati. Amber Parvati, we offer you our blessings as you go off to open your new Temple in Germany: The Priestess Temple❣️ https://thepriestesstemple.com/
*Queen Love*
Mar 28th, 2019
Amber has an amazing intuitive physical empathy. She was able to resonate exactly to what I needed. She is a kind and loving presence. My sessions with her leave me feeling deeply cared for.
*Zsol*
Jan 22nd, 2019
She was the first person i saw over a year ago, and waited so long for her return. She took her time with me. She brought my emotions to a rolling thunder while I also felt safe.
Thank you Amber
*AH*
Jan 19th, 2019
Warm, enchanting, and unforgettable. Amber gives an amazing Bliss massage. Her session is incredible.
*JeSe*
Mar 30th, 2017
Had an amazing end of a long weekend/start of the new week session (Tantric Ecstatic Bodywork 60 minute) with Miss Berlin. Still novice to the tantra experience (tried a handful of other great healers from the LA Temple) Amber brought her unique-style sensual touch/massage, breathwork and chakra healing from start to finish without sense of rush/urgency. My session with Miss Berlin left me numb in the face and body. She knew exactly what I needed after to bring me back - fresh orange slices, and cold water! Wow, thank you for the care... The no sense of urgency... Highly recommend Miss Berlin.
*AiDa*
Mar 26th, 2017
Amber is so loving, beautiful on the outside and most importantly inside. She takes time to know you. I was feeling dead inside and she awakened my spirit. I feel alive again and able to have energy for everyone in my life. She is so compassionate and can awaken energy deep inside which I thought was dormant and gone. She is herself and comfortable and confident in who she is. Two hours was almost enough time I could happily spend the rest of the day in her company.
*MatE*
Mar 25th, 2017
Been visiting the temple from the beginning of LA in echo park. I have always had wonderful experiences and every once now and then there is someone like Amber! Perfect blend of touch and sensuality...
*go*
Mar 23rd, 2017
I have been to the temple many many times and with different daikinis-But Amber was very very special. She received and treated me as if I knew her for ages. I felt very close to her. Her touch was special and was like no other. She is very special to me. Amber you are a great lady.
*Svi*
Sep 21st, 2015
I am immensely grateful for my two sessions with Amber, and look forward to seeing her again soon. Her intuitive, gracious manner put made me comfortable immediately, and I felt as though I had been friends with her for a long time. Amber's skillful technique, genuine nature and expansive openness are definitely therapeutic and will lead you out of this world while keeping you fixed in the present moment. Very special.
*Anon*
Sep 1st, 2015
It started with a call and there where the magic began. Amber was so beautiful and a very sweet person, her massage can't be described in words but has to be felt because she knows exactly what she is doing... her touch makes you feel like a whole new person.. I had the pleasure to have an appointment with amber and the whole experience was so magical. Thank you so much for the best massage I've ever had.
*ALI*
Aug 5th, 2015
I was welcomed by a gorgeous goddess with mesmerizing eyes leading up to a relaxing time which I'd needed for awhile. I'm definitely going to arrange future sessions.
*Niy*
Oct 8th, 2014
I just had a great with Amber. She is Amazing! She is beautiful & has a very nice personality...has a great massage skill & sensitivity. I will definitely be a regular client.
*Grace*
Aug 22nd, 2014
I am totally flabbergasted ! --- I know "Amber Berlin" from my visits to where she worked before... and now - I still can't believe my luck ! - I find her here / She is THE BEST ( ! ! ! ) Body & Soul.
*Jul*
Aug 5th, 2014
Awesome girl. Great session . Great massage and just the perfect touch. Will repeat.
*Mic*
Aug 4th, 2014