Alexa
Level I Tantrika
Level 1 Tantrika
Men, women, and couples welcome
Greetings! Its so lovely to connect with you.
Thank you for taking the time to join me here, but most importantly making space to care for yourself today.
The body and mind are deeply entertwined and sometimes the stressors of life can inturupt that relationship. I hope to assist in reignigniting the mind body connection and create a warm, loving space to relax, decompress and release any negative energy back to the world.
I have studied somatic awareness techinques and worked extensively on creating open pathways for communication, connection, and companionship.
My heart is open, my mind free, my soul joyful, and I am excited to share that with you.
When I am with people, I make my best effort to pay attention and really see beyond the words and physical form to see the person inside. I am open, welcoming, and warm and I look forward to meeting you soon.
Tantra Initiated by Victoria Rose

See My Personal Schedule and Book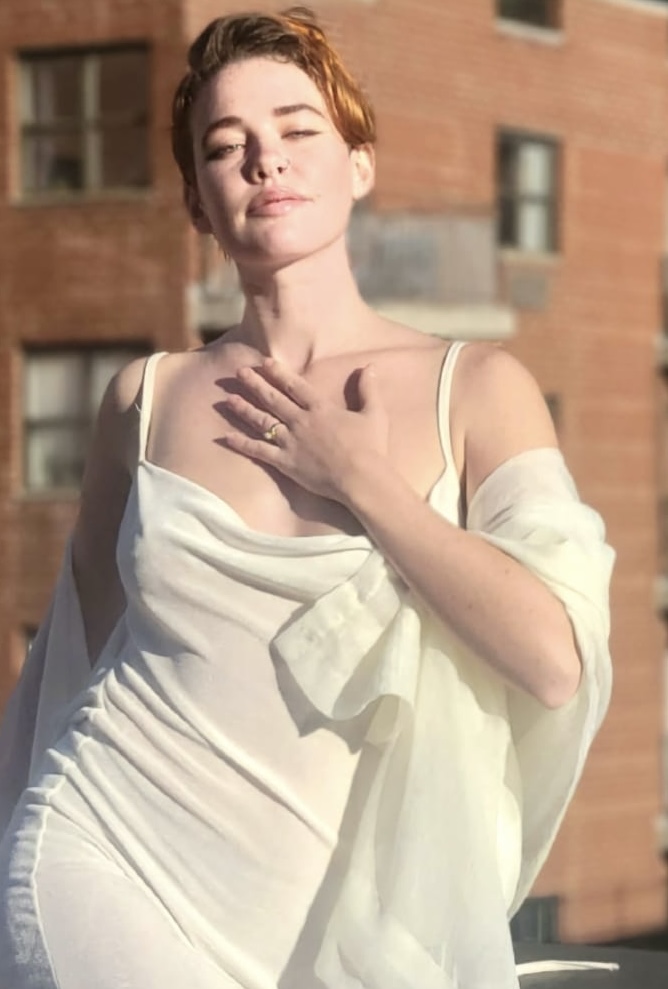 To Submit Your Testimonial Click Here
Had a wonderful connecting session. Alexa was able to make everything seem natural and from the earth. Truly genuine person. Felt very comfortable and appreciated by her presence. Would definitely love to see her again. Amazing evergy!
J*G
Dec 2nd, 2023
Totally can't get enough of Alexa. Her sessions are so genuine and real and her energy is unmatched. She calms the room with her personality and has unbelievable skills throughout her sessions. Can't recommend Alexa enough
M*B
Aug 9th, 2023
My session with Alexa was incredible from the welcome to the good-bye and everything in between. Alexa is a beautiful young woman who connects immediately and deeply. I felt welcomed, appreciated and cared for. She listened, responded and had me doubly delighted. Alexa brings an energy that is deep and amazing throughout the entire session and is lingering with me the following day. Truly a peak temple experience!
R*G
Jun 14th, 2023
Alexa is an absolute, drop-what-you're-doing, crow-about-it-from-the-rooftops KNOCK OUT. What a way to kick off the new year! She welcomed me, listened with intention, and offered an extraordinary sequence of moments together. Alexa is a stunning presence with a grin that'll keep you up at night thinkin' about her -- a gifted dakini and a best-ever experience with the Temple.
Ha*k
Jan 2nd, 2023
Such an amazing smile and genuinely one of the greatest auras I've ever had the blessing to experience, had me literally floating after our session this afternoon. Definitely will be back
Bl*e S
Dec 14th, 2022
Thank you, Alexa for the wonderful session. I felt very relaxed, refreshed and cared for. Your touch was very warm, radiant and loving and was great to experience the deep spiritual connection with you. Made me feel very renewed and empowered. Highly recommended!
A*u*
Dec 14th, 2022
As a woman, I was a little nervous to try something like this, but Alexa was everything I could have dreamed. Such a comforting and healing presence. I genuinely feel changed by our session, like something was unlocked. I would recommend Alexa to anyone and can't wait till my next session 🙂
Jul*e*
Dec 12th, 2022
Amazing experience from beginning to end. Alexa Is marvelous. She has the ability to help you unwind and enter a blissful trance. She is beautiful and talented. Her massage combines firm and soft elements orchestrated perfectly. She's not to be missed. Wow!!!!
M*ke
Nov 28th, 2022
I had a great time with Alexa. Very pretty girl with great demeanor and fantastic skills. Had me very relaxed and comfortable. Highly recommend her to anyone who desires a great experience.
JB*
Nov 25th, 2022
(Angel) Alexa - wonderful, amazing and intuitive. She has an endearing demeanor that makes you easily forget where you are and get comfortably lost in her bodywork. Highly recommend a session.
Jo* *ok*
Nov 8th, 2022
Alexa radiates beauty, sweetness and innocence. Her face shines with inner and outer beauty. Her raw energy and power was enough to make my soul awaken. My heart and body felt so alive connecting with Alexa. Best therapist I've had at the Temple by far!!!
*ta*f*re
Oct 29th, 2022