Shakira Sky
Level I Tantrika
Available for men, women, couples of all orientations.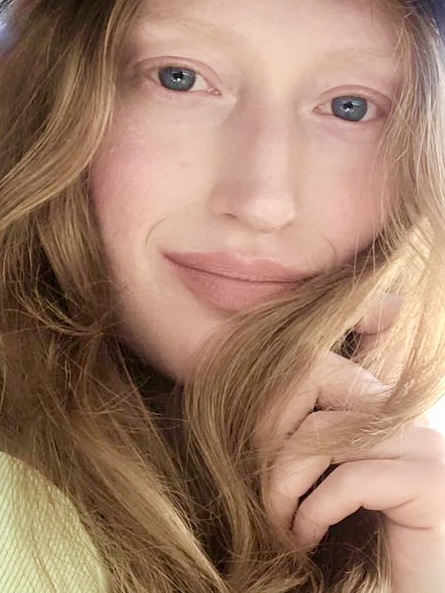 To all those who dare to seek, I'm Shakira Sky, and it's my deepest pleasure to serve you on your path to relaxation, connectedness, and joy.
     A natural healer and empath, I have always felt effortlessly connected to the curative energies of intimacy, and have been studying and embodying somatic sensuality for more than a decade. My greatest passion comes from synergizing the body and mind through empathetic touch and movement, and from guiding like-minded seekers like yourself to a place of greater comfort, understanding, and electricity. It's an honor for me to hold you in this way, and I deeply admire those who wish to explore the healing and bliss that this can bring. Let me be your muse, a vessel for your deepest desires.
      I am certified in Lomi Lomi massage, a flowing and deeply relaxing form of bodywork that will leave you refreshed, reinvigorated, and floating on air. Combined with breathwork, movement, yoga, and the liberating energy of Tantra, I will lead you on a journey to awaken your senses, calm your mind, and lift your spirits.
     Warm, understanding, kind, open-hearted, and present, I am silly and playful; curious and caring. In my outside life, I love spending time in nature, going on spontaneous adventures, and exploring the world through yoga, nutritious food, and making new friends. I hope to hear what energizes you, and to meet you where you're at as we explore our senses together.
     I'm so thankful your journey has brought you here.
     With love, Shakira Sky
Trainings and Certifications
Lomi Lomi massage certification
Certified intimacy educator and workshop facilitator
Partial intimacy coach coursework completed
Partial hypnotherapy coursework completed
Aphrodisiac specialists
Basic Tantrik Initiation with Queen Love

See My Personal Schedule and Book

To Submit Your Testimonial Click Here
My only regret seeing Shakira the first time was that I didn't book a longer session. I was smitten by Shakira's goddess beauty and energy immediately upon walking through the door, which put me into an instant state of bliss and relaxation. Shakira is open and nonjudgmental and her touch will take you to a place of mind numbing nirvana. Can't recommend this woman enough -- just know a one hour session will pass way too quickly. I highly recommend an extended session.
Sh*r
Nov 15th, 2023
Amazing is an understatement. Definitely coming back. This is what I needed to clear my head and be present.
MF*
Sep 16th, 2023
I was not in great shape when I went to see Shakira. I was exhausted, broken, and feeling bad. In fact, I was skeptical that anyone could help me. But Shakira did. We talked, she listened, but also had a lot of good advice, compassion, understanding and direction. And she has a caring, healing touch. Her massage worked. I felt good, healed, and positive afterward. I was amazed. I cannot recommend strongly enough.
P*J
Aug 14th, 2023
I had a great experience with Shakira. She is very attentive, makes you very comfortable in her space, and invites you to the best experience you can imagine!
Sha**
Aug 6th, 2023
You know that PEAK experience you have been dreaming about having at Temple? Shakira is it. She listened to me and then made it happen. She made it all so easy, and even better than I had imagined. What else is there to say?
mo*j
Jul 19th, 2023
Shakira has a confident and commanding presence. Her eyes and touch are otherworldly, as I felt
transported to another realm. She is like an Elvin sorcerer with kind and healing energy. Intense, beautiful, and calming all at once. I highly recommend!
OOO*
Jul 9th, 2023
I had an absolutely wonderful 90-min bliss session with Shakira yesterday. She's lovely and has amazing energy. She was eager to know what needed out of the session, and she was a very caring and generous guide along our journey. I look forward to seeing her again when she's back in town.
T*B
Jul 9th, 2023
I had me first temple experience with Shakira and Radha. They both did an amazing job and gave me an unforgettable experience with the doubles. I felt welcomed and comfortable the second I opened the door. Their bodywork did a wonderful job of relaxing my body while leading me through the breathing and tantric experience. I fully expect to return to the temple and will likely be rebooking with Shakira!
R*B
Jul 8th, 2023
Shakira is an amazing new daikini for the Temple. Stunning, Gorgeous, Dialed In, and an amazing resonance in every possible intuitive way. Thank you, Shakira!
D*P
Jun 21st, 2023